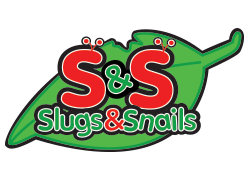 Slugs & Snails are the original boy's and girl's tights company. Based in the wild West of Ireland one little family realised how functional tights were for their baby boy and set about starting a company that made funky, organic tights for all kids, big and small.
Slugs & Snails were in development for three years before they proudly launched in 2011 as the first company dedicated to unisex tights for kids. Since it's birth, Slugs & Snails has grown to become an internationally recognised, award winning eco friendly children's wear brand. Slugs & Snails products are famous for their quirky gender neutral designs, which last season on season offering both superb value for money and a welcome break away from kids clothes that are overly disposable.
Slugs & Snails are not just about design but also about quality and comfort. Their tights are made from a luxurious organic cotton which is flexible and soft. Because organic cotton isn't overly processed it's super soft but very hard wearing and durable. Slugs & Snails only use yarns and manufacturing processes which have a minimum standard Oeko-Tex 100 certified as well as GOTS certified yarns, giving you confidence that our products are free of any harmful substances or chemicals, safeguarding your child's health and the environment. Slugs & Snails strive to produce in facilities that are highly regulated and audited to make sure production and working practices are safe.