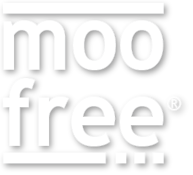 Moo Free is a multi-award winning, ethical, family-owned UK manufacturer which was founded in 2010 by husband and wife team Mike and Andrea Jessop. All of their organically certified chocolates are made using natural, high quality ingredients including single origin, organic cocoa mass from plantations in the Dominican Republic.
Their three core principals are quality, fun and ethics and they strive to ensure that everything they do meets these standards. For example, their factories send zero waste to landfill and none of their chocolates are made using any animal derived products. Furthermore, because they manufacture their chocolates from raw ingredients in their own free-from factories, they can be sure that they are definitely dairy free, gluten free and soya free.
Finally, they believe that everyone should be treated equally. They do not employ men over woman and pay equal salaries relative to their role and skill level. In addition, they work with several charities to provide employment for people who have difficulties finding a job and as a result around 20% of their amazing workforce are autistic.